PAUL LATHROP:
Paul Lathrop is the owner and executive producer of The Second Amendment Foundation's Polite Society Podcast. He built his show around regaining our 2nd Amendment rights and encourages his listeners to get involved politically to bring about the restoration of our freedoms. Paul is also the co-owner of the Self Defense Radio Network, a network comprising both podcasts and terrestrial radio shows whose combined reach touches a large portion of the gun owning community.
   AMANDA SUFFECOOL:
Amanda Suffecool is a degreed engineer who spends her spare time sharing her love of country, constitution and specifically the 2nd Amendment with others. Amanda is the director of the not for profit group REALIZE firearms awareness coalition and the producer of its flagship educational program, a Q&A radio show about guns. Amanda is the author of the how-to book Your Guide to producing a Concealed Carry Fashion Show. She consulted with the NRA for the annual CarryGuardEXPO concealed carry fashion show and her Cleveland show was featured on VICE.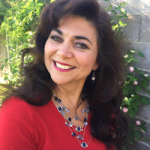 CHERYL TODD:
Cheryl Todd is the Executive Producer and Co-Host of Gun Freedom Radio, owner of AZFirearms Auctions, Pot Of Gold Estate Auctions and founder of the grassroots movement Polka Dots Are My Camo.  She is the President and CEO of the AZCDL Foundation, the Vice President of the Arizona Citizens Defense League, the Arizona State Director of the DC Project, the Coordinator for FASTER Saves Lives Arizona, Director with the Second Amendment Institution, the Independent Women's Forum, the East Valley Second Amendment Coalition led by Congressman Andy Biggs, Concordia University Alumni Association, the Arizona State Rifle and Pistol Association. Cheryl is a sought-after National Speaker, Moderator, Guest Commentator and Contributor for multiple publications. She helps coordinate and emcees Arizona's largest Annual 2A Rally at the state Capitol and has been honored with numerous awards for her contribution in protecting our gun rights. Cheryl is a champion for our Second Amendment and is a driving force in preserving the Legacy of Freedom for generations to come.
   CHARLIE COOK: 
Charlie Cook is a lifelong musician and instrumental music teacher for over 20 years. Combining his love for music with his love for guns lead him to create his popular "GunGram" videos series where he plays the trumpet and shoots his gun at the same time and in rhythm to the music. His newest YouTube channel is titled "Riding Shotgun With Charlie" and features him conducting interviews behind the wheel while riding in various locations around the country with his "shotgun riding" guests, which have included Mark Walters, Shaneen Allen, Anthony Colandro, Brian Aitken, and Reverend Kenn Blanchard among others.
   JOHN CORREIA:
John founded Active Self Protection in 2011 to teach people in all walks of life to develop the attitude, skills, and plan to defend themselves and their families from harm. John is a nationally-recognized subject matter expert in private citizen defensive encounters and law enforcement use of force, a master firearms instructor, martial artist, court-admitted expert witness, and teacher of teachers whose passion is to help people from all walks of life better protect themselves and their loved ones from criminal violence. Some of John's credentials include: YouTube channel is among the most-viewed self-defense and firearms channels in the world on YouTube, routinely surpassing 40-60 million monthly views with over 1 billion lifetime channel views (Currently over 2.74 Million subscribers on the larger channel, and 150,000+ on the smaller channel, teaching self-defense and firearms use to good, sane, sober, moral, prudent citizens); Known for narrating defensive encounters caught on surveillance video for lessons learned for self-defenders of all kinds; Facebook page reaches 1+ million per week with content to help self-defenders better protect their families.
   DAVID LAIRD:
David Laird, was born in Texas and raised in Arizona. David's father introduced him to firearms at the young age of 6, which marked the beginning of his enthusiastic obsession with firearms. Military service was part of the Laird family legacy so naturally; when David turned 18 (1996) he joined the U.S. Army. While in the Army he served with the 82nd Airborne Division. Upon leaving the Army David returned home to manage an auto repair facility for several years. In 2007-2008 David went back to Iraq as a civilian contractor. Upon his return he transitioned to the firearms industry and church security, where he began his instructor career while volunteering with the Maricopa County Sheriff's Office Operations Posse in his off time (2008-2012). Dave ran a very large successful school in the valley with over 30 instructors teaching at 3 locations from 2012-2019 before starting DCS in March of 2019. Dave currently works as a private security contractor. Where he continues to teach and train in the field he enjoys.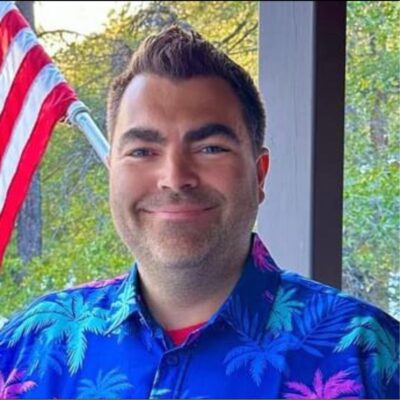 JASON JAMESON:
Jason is married and the proud father of 2 young daughters. He has always enjoyed learning and teaching new technology. He has worked in the IT industry for over 20 years. Firearms became a BIG part of his life when he married into the Todd family and they taught him how important his right to protect himself and his family is.
   RHONDA MARY:
Rhonda Mary started her YouTube career during the height of the "fake news" era when her inquisitiveness led her to explore stories that were swarming the media. During her time of exploration, she was able to break stories and educate people all over the world. As her knowledge expanded, she grew a deeper understanding and affinity for the truths and hidden tales of American History, Black American History, the constitution and more. As a result of her expanding knowledge of human rights, she soon became a 2nd Amendment advocate. She has spent the last few years educating and informing other on their human rights.
   DAN WOS:
Dan Wos is a National 2nd Amendment advocate and Author of the "Good Gun Bad Guy" – book series. He is a contributing writer for AmmoLand News, OpsLens, Daily Caller, Truth About Guns and several other publications. Dan can be found on radio stations across the Country speaking on the topics of gun-rights, firearm legislation and exposing the strategies of the anti-gun crowd. Dan is also the Host of "The Loaded Mic" and has been a guest on Newsmax, the Sean Hannity Show, OAN, Real America's Voice, and many others.
   KEYNOTE SPEAKER CAM EDWARDS:
Cam Edwards has covered the 2nd Amendment for more than 15 years as a broadcast and online journalist, as well as the co-author of "Heavy Lifting: Grow Up, Get a Job, Start a Family, and Other Manly Advice" with Jim Geraghty. He lives outside of Farmville, Virginia with his family.
   PAIGE ROUX:
Paige Roux is a firearms instructor and owner of Some Chick Who Shoots LLC, a platform and training academy to help others become comfortable with guns. Paige's family has owned one of the largest indoor shooting ranges in Arizona, Shooter's World, since 2002. Not only is this where she grew up, but where she found her passion to be the voice for women in the firearms industry. As a Contributor for Turning Point USA, Paige travels around the country to speak to TPUSA student chapters about the importance of the 2nd Amendment and educate them on current gun policies. She is also the host of TPUSA's weekly show, Reloaded, where viewers get an exclusive inside look on her life and family, running three indoor shooting ranges, being a young business owner, while trying to save our right to keep and bear arms.
   REBECCA SCHMOE:
Representative Rebecca Schmoe began her public endeavor to educate and empower gun owners over a decade ago by advocating for our constitutionally protected inherent rights at both the state and national level. Today she co-manages 1 Million Moms Against Gun Control alongside Mary Callison, has worked extensively with the DC Project, recently passing the baton of Kansas State Director to someone with more time, volunteers for multiple liberty minded organizations, and engages in public speaking across the nation, all while working full time in the private sector, raising a family, and serving her community in the Kansas Legislature as the House Representative for District 59.